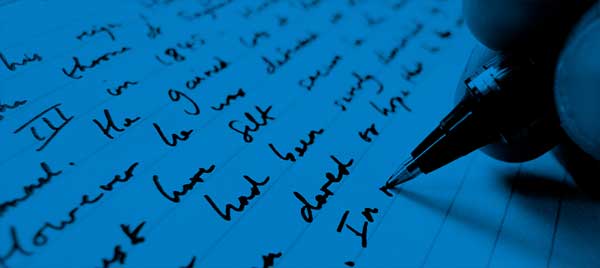 When you are trying to pick up someone in a bar, the way that you approach them is everything. If you dart at them, say the wrong thing, or just seem uncomfortable, you can pretty much kiss your chances goodbye. It is no different on hookup sites. The way that you first approach a woman is the most crucial part of the entire hookup process. It sets the tone for the conversation and really determines whether she is going to engage with you at all.

We noticed in our own experiences using hookup sites that there were certain things that we said in our first emails that got a response, while at the same time, things that assured we didn't. Setting out to find out what exactly it was that either turned them on, or turned them off, we tested over 50 different ways to "say hi". To the average guy a simple "hi" should be sufficient to get a response, but that is where your competitors are going to go wrong. If we all know one thing about women it is that they like their guys to put a little effort into things. They want someone to be more creative than just a one word phrase.
What else are women? They are intuitive creatures. If you are being insincere, or well just down right creepy, they are not going to continue any conversation with you. You only have one chance to make a first impression, so it is imperative that you do so with much thought and consideration. Women are not always forgiving creatures so you will probably not have another chance to have a do-over if you screw it up. There are ways to get her to reply to your hookup dating email. The first email on a hookup dating site should have the following things included and adhere to the rules outlined.
You don't want to give them your life story, or to make them read a novel. It is important to make it short, but you also have to make it "sweet". Women like men who can think on their feet, men who are funny and men who have a quick wit. There are going to be some women who are feeling a little insecure about the whole process. Let's face it, it can be a very awkward thing. That is why it is important to make light of the situation by giving them an "opening line" that sets them at ease.
When men approach women it can be threatening. Sure, you want to have sex with someone, but in a woman's defense, she never knows what she is meeting up with. By coming across as funny and sincere in your initial contact, she is more likely to trust you and feel comfortable about meeting you as a complete stranger. Although being a stranger is what they are looking for, they also want to feel safe. If you are creepy, or aloof, that gives them reason to proceed with caution or to write you off all together. When you are witty, creative or funny, it makes them want to answer you.
The other thing to make sure to include is a "test" so she feels as if she needs to reply to you. That test can be lots of things. Women like nothing more than questions, we have all found that out the hard way. Now is your turn to ask her some questions. If you make a comment to her that requires her to answer you, and it is something that she will want to challenge back, she will be compelled to answer you whether she is ultra interested or not. Leaving a question, or test to answer back, is one of the best hookup tips. Even if she isn't instantly into you, if she replies it will give you the opportunity to try again to win her over. It is all about getting another chance, and another, and another, until she agrees to meet up with you for a hookup.
Another one of the best hookup advices that we can give you is that as much as there are good ways to contact women, there are also very horrible ways that will ensure that not only they don't answer you, they will block you all together. The first hookup dating email must have certain things, but in the reverse, they must be devoid of things as well. To insure that you aren't labeled as some creepy molester who seeks to do them harm, avoid the following things at all costs. Here are the three worst ones that failed – do not send theses "types" of emails.
"Hey want to hookup and have sex… I am really horny"
Why didn't that one work? The reason why it doesn't work to tell her that you are horny is because she doesn't care. She doesn't want to know you have a boner or that you are all horned up. To a girl that is way too forward and creepy. Avoid any reference to sex in the first email. You can use phrases such as "good time", or "enjoyment", but don't use the word sex, or be explicit in anyway that is a huge turnoff.
"I want to be inside you tonight…you up for it?"
Again, that is just way too violating. A woman doesn't want to feel like you are being too forward, or threatening before they have even heard you say "hi". Avoid anything that will feel like you are going too fast, or being too aggressive.
"I am an old pro at this….let me please you"
Women do like a guy who is confident and experienced, but they don't want a guy who has been with the world. They like to hold onto the illusion, knowing full well that it is just an illusion, that they are something special. They want to think that you have chosen them for a reason, not because you will sleep with anything that moves. Avoid telling her about all your other conquests, that is just tacky.
So, we have covered all the things that you shouldn't say in your initial contact with her. You are probably more confused than ever. If you thought that the whole hookup thing was supposed to be easier than this, it is, and it will be. You just need to perfect your approach and then it is smooth sailing. Let's now go over what to say on a hookup dating site to get you laid. Here are the best hookup dating email samples that got them to respond every time. I wouldn't use these verbatim, because you are not going to be the only one seeing this guide, but try to use something along these lines.
Here are the three best emails that worked every time. They worked for us 90% of the time to get a reply from the women that we contacted, and if you follow all the other hookup advices that we have given you, they will get you the same results.
"Wow! Your profile blew me away…would love to meet up and explore our chemistry. Are you interested in schooling me?"
This is a non threatening approach that is coupled with a compliment. What do women love? They love compliments. You are alluding to the fact that you would like to meet up, but you aren't aggressive or forceful. You are also indicating that you are contacting her because of her, not just a blanket mass emailing.
"Loved your profile…think we could have a lot of fun! What is on your bucket list that we can cross off?"
Short and to the point, complimentary and non threatening. This one had it all.
"How about we talk and see where this thing could go. Are you really as pretty as your picture?"
A general inquiry that makes them want to reply back to you.